Come see us at our booth
Mens Expo April 15-16 at Hapo Center in Pasco
Please Welcome Our New Doctor!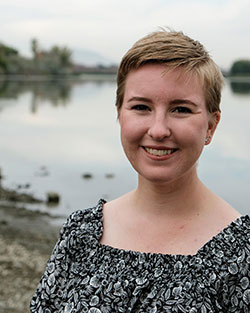 Dr. Jenna Stoffel graduated with Honors from Indiana University in 2020, where she also completed her undergraduate education. While in school, Dr. Stoffel enjoyed leading IU's chapter of Beta Sigma Kappa and instructing peers as an associate instructor in Geometric and Physical Optics courses. During her last year of schooling, she received training in medical optometry at two Veterans Affairs clinics in Florida and South Carolina and provided eye care to active duty military at Quantico Marine Base in Virginia. She is a member of the American Optometric Association, Optometric Physicians of Washington, and Tri-Cities Optometric Association. Her clinical interests include disease management (such as glaucoma and macular degeneration) and myopia control for children. In her free time, Dr. Stoffel enjoys paddling the Yakima, horseback riding, and spoiling her cat.
Welcome to Desert Valley Eye Care
We're proud to offer comprehensive eye care services and eyewear for the whole family. Our staff looks forward to helping you with all of your eye health needs. We will take the time to answer all of your questions and ensure you understand all of your options.
In everything we do, we make it our mission to provide our friends, neighbors, and the surrounding community with quality eye care, convenient eye health services and optometric expertise in a setting that is comfortable, welcoming, organized and efficient. We are always looking for ways to improve as a practice, too, so you if you have any suggestions or comments, we'd love to hear from you!
"I am here to keep you seeing for the rest of your life."
-Dr. Maureen Fahey
Dr. Fahey is great and very thorough! Her staff of opticians are extremely helpful in choosing glasses and finding the best combination of insurance coverage!
Anonymous
Contact us today or visit our appointment request page to find a time that is convenient for you to see us.
Contact Us
Appointments